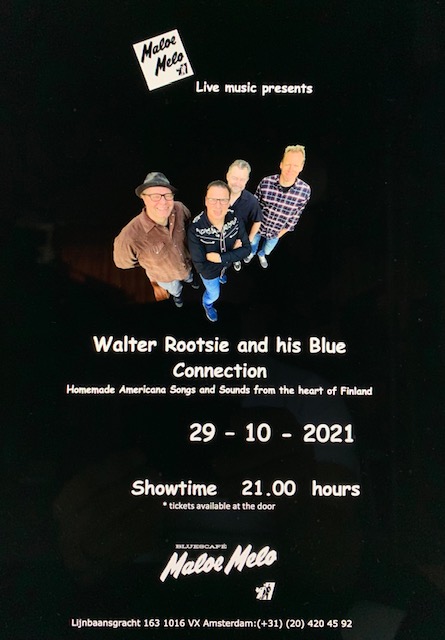 We are very pleased to perform again in Meloe Melo, Amsterdam
The legendary Juke Joint Live Music Place number #1 of Amsterdam!
We are performing a full show at this great venue. Come and support your local Live Music place. Tickets are available at the entrance of Maloe Melo when the doors are open.
Hope to see you all there! See you at Maloe Melo.