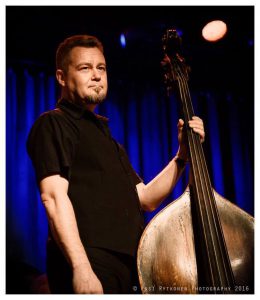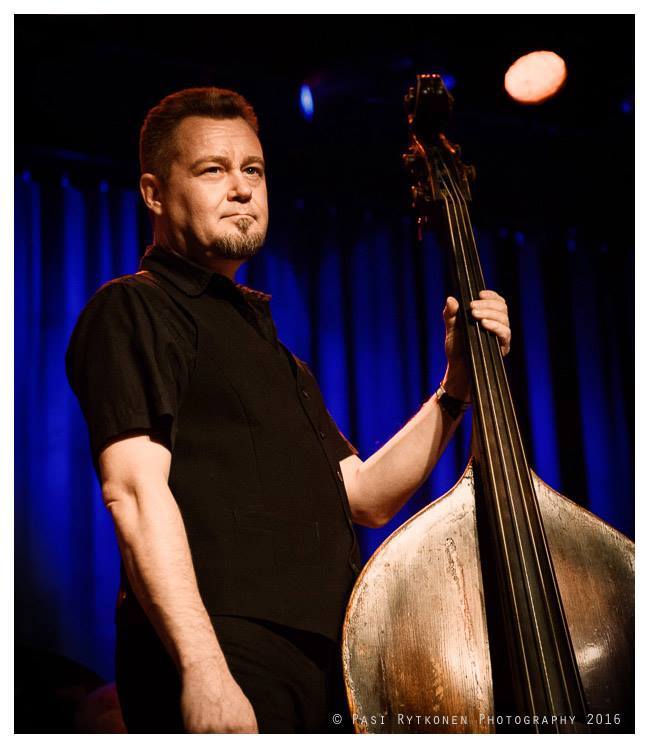 Jan ' Smedu' Smedberg is joining the band in the summer of 2019. Been playing bass in performing bands since 1984. At first it was mostly rockabilly and 1950's rock'n'roll with an upright bass but from quite early on he picked up the electric bass too. The musical repertoire also soon expanded to the blues and from there to all kinds of American roots music.
The bands Jan has been a member the last 35 years from bands like for example The Diving Ducks, Boppin' Pete & The Big Bang, Monaco and Mike Westhues Band. Most of them are hardly known outside Finland excluding maybe Mike Westhues who was a very talented American singer-songwriter.
At the moment Jan plays besides with Walter Rootsie and his Blue Connection , 1940's-1950's style rhythm & blues with a band called Fat Chance, rockabilly with The Sun Connection and 70's blues rock with an electric trio called Mean Town. Jan also plays a couple of southern rock gigs a year with Boondoc Band and do fill-in gigs with other bands whenever they need a substitute bass player. Yes , Jan is a busy bassplayer so good to have him aboard!!
Bass guitar, Standing Bass, backing vocals