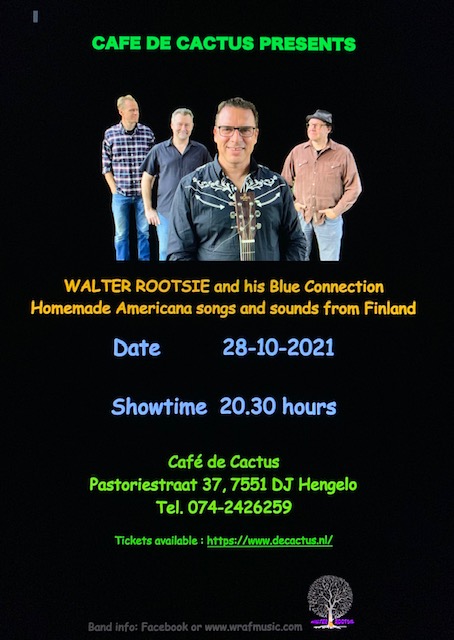 Please check out the website of cafe de Cactus for more information and beware for the limited seats and tickets available! buy your ticket in the pre-sale :
Hope to see you soon at our full show at Cafe de Cactus, Hengelo
SUPPORT YOUR LOCAL LIVE MUSIC CLUB! BUY TICKETS ON TIME !