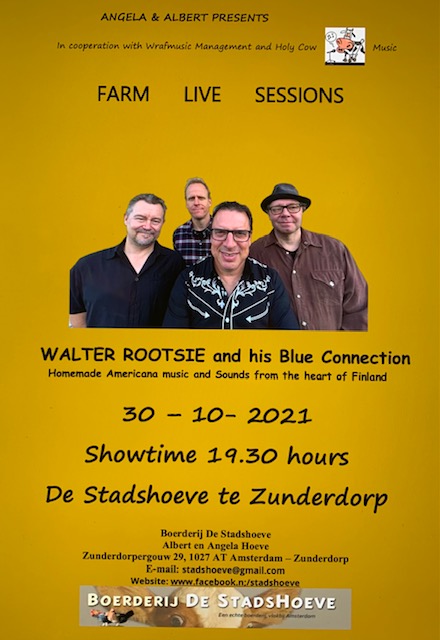 This will be a special performance at a special venue . We will be playing one session at the Farm De Stadshoeve at Zunderdorp. Between cows and chicken we will play in the large barn. All places are seated. Please let know if you are coming by sending your name and amount of people you take with you to be sure you have a seated place . Send your confirmation to: stadshoeve@gmail.com
Hope to see you there.
Free large parking place next to the venue.