Torsten Stahler Guest player at Maloe Melo on Friday 15th of June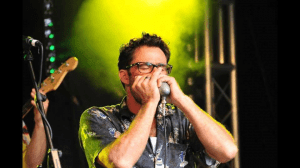 We are very pleased to announce that we have a special guest at our concert at Maloe Melo.
Torsten is a talented harmonicaplayer from Germany and plays besides blues also rootsmusic and other tunes. He plays with various bands and artists. On this moment with the Dutch bluesband Possum Belly Overalls. Made lately some recordings with the bluegrass band The Old Stringband. He will be joining us on stage at Maloe Melo, Amsterdam.